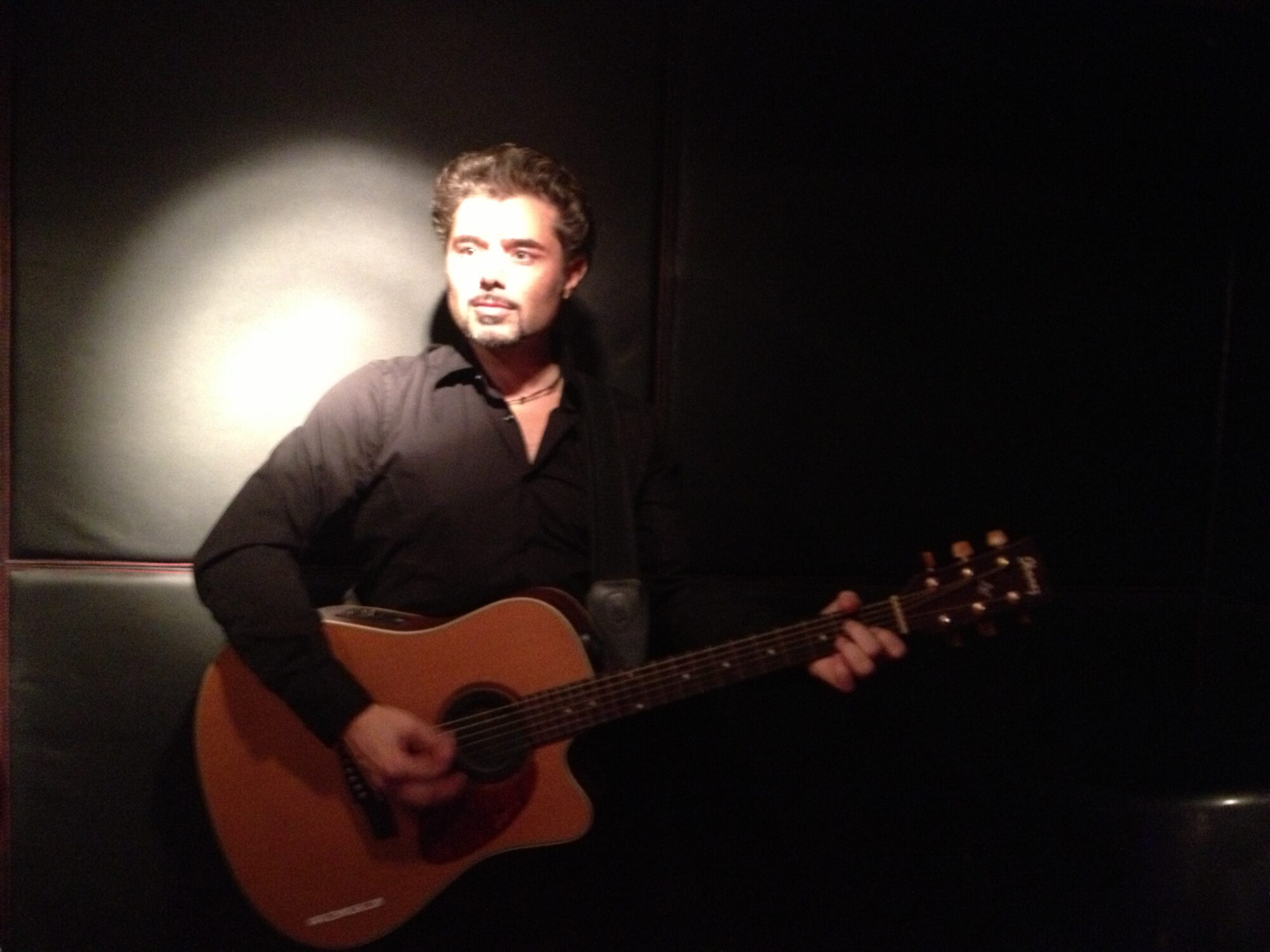 About me
BIO
Born in Montreal (Canada) from Italian parents, Gabriel had his musical debut at the age of 15 with the band called "Age of Change". The hobby of singing became a real addiction and over the years permitted him to perform on stage with Decades, Seven Days, Deep and Mojo Blues Band.
In 1997, Gabriel moves to France to live out his passion by forming the acoustic duo "Pure" : over 250 concerts in the Cote d'Azur in the first year. The following step was a quartet called "Ultra Violet". For the next 4 years they played over 800 shows and still found the time to record a 13 original song cd.
Since 2003, Gabriel back to his love for the acoustic sound and formed " ZEN",  a duo or trio concept which allowed him to play thousands of shows all over Europe in the last 10 years. The results of this enduring artistic relationship are the recording of an unplugged live and a studio album.
Gabriel started his collaboration with Bravo Montecarlo in 2010.